Short on ceiling space? Shallow-housing bathroom fans and can-less lights can be your friends.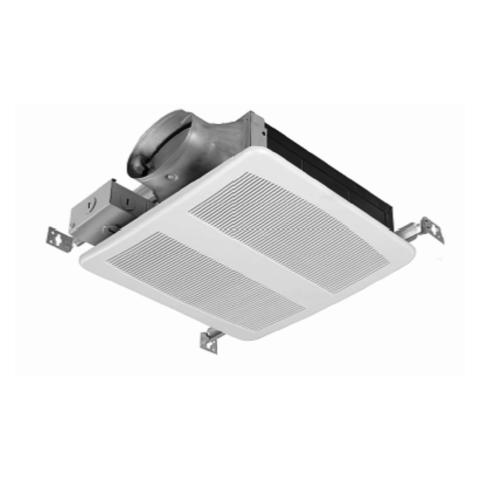 Bathroom Fans
Air Zone's ultra quiet fan is available in a shallow-housing model, measuring at about 3.75″ in height. We carry the 80CFM, or 80CFM with light, which are suitable for restrooms under 100 square feet.
How to size a bathroom exhaust fan
Can-less Lights
AH Lighting's always delivers quality basics at an affordable price. We carry the 4″ and 6″ round flat panel can-less light, tunable from 2700K to 5000K.
For more flexibility, look to MW Lighting's line of can-less lights, offered from 3″ to 8″, and available in various styles including the basic flat, baffled, gimbal, round and square.